June 26 (2:01am EST) – 
Stamps to be Added to the Clearance Rack
Tomorrow, June 26, at 12:01 AM (MT), for the first time ever, Stampin' Up! is loading the Clearance Rack with stamps – clear-mount, wood-mount and photopolymers! Here's a list of all the stamps that will be added to the Clearance Rack (prices will be adjusted when the list goes live tomorrow). These stamps will be offered WHILE SUPPLIES LAST, so set your alarm to be sure you can grab up all you want.
June 27 (noon EST) – Trimmer Blades Available for Purchase
Good news! Stampin' Up! has received a shipment of Stampin' Trimmer Cutting Blades (item 126995), and this item will become available on June 27, at noon EST. They will surely sell out fast, so be ready to log in and grab them up!  Click on the image to order. Each order is limited to 3 packs of blades (which gives you 6 total blades). Be ready on June 27 so you don't miss out.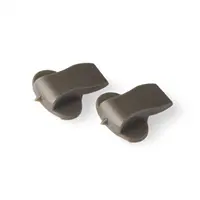 The Stampin' Trimmer (along with all related accessories) was retired with the release of Stampin' Up!'s 2019 Annual Catalog. The company experienced quality issues with the trimmer and is developing a new tool (no release date has been announced). In the meantime, they were able to order replacement blades that have SUDDENLY been in high demand.